|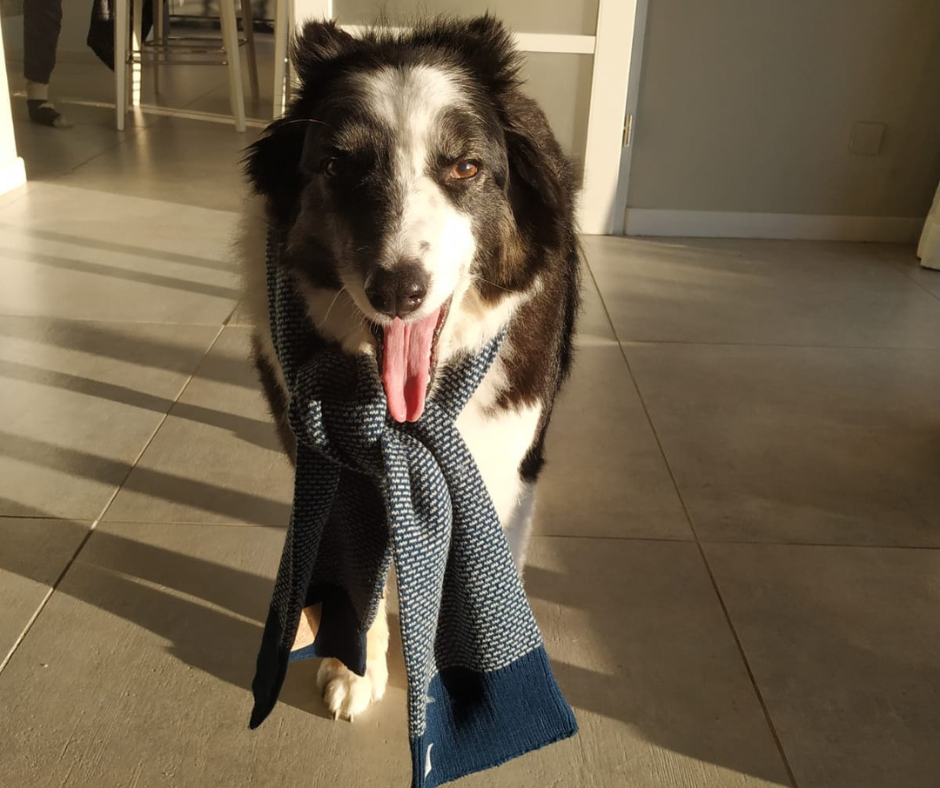 Can you be a charismatic and approachable leader?  Can you influence by winning hearts and minds rather than by positional power or dictatorial behaviour?  Can you be a warm and kind leader and tough on issues?
A couple of years ago, we 'acquired' a cat. Or rather he adopted us – and despite lots of effort to find his owners (no collar, no microchip) nobody claimed him.
So, he's ours.
My grandson decided he should be called Bowser (something to do with Super Mario I believe).
I'd never owned cats before –although as a teenager we did briefly look after a very snooty and entitled white Persian called Gatsby whilst his owners went off to the US.
As a family, we always had dogs. And when I married Brian I became 'stepmum' to Megan the collie cross.
We then got the lovely Poppy when Megan went to the big kennel in the sky.
I love the difference: Poppy – love me, stroke me, I'm so happy to see you, unconditional love, wag, wag, wag.

I miss you when you're not here, I want to please you, dependent.

Bowser – Feed me, stroke me (now!);  I'll do my own thing, thank you very much.

I'll miaow  loudly and sit on your feet when I want treats.

I'm the boss. Everything on my terms. Independent, indifferent. 'Whatever'. (He's still lovable of course in his own way).

It's no wonder we say dogs have owners and cats have staff!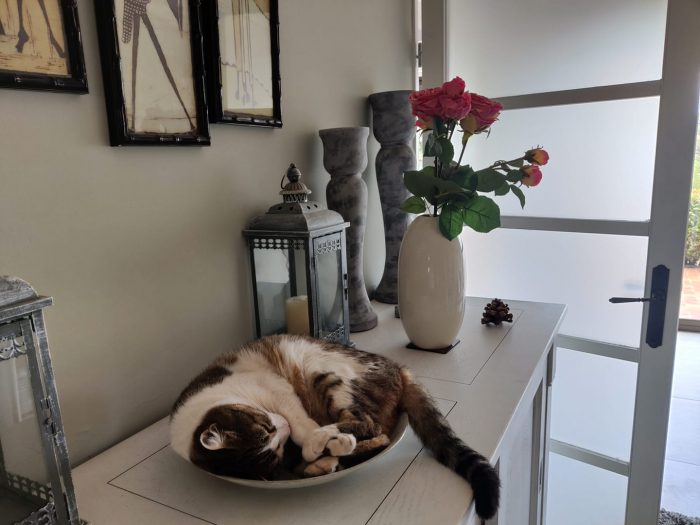 Watching Poppy and Bowser reminds me of the work of Michael Grinder on the power of influence and non-verbal communication and his research some years ago (so I don't know if the stats have changed) that says that 'around 70% of the Western world are 'dogs' and 30% are 'cats'. 🧐
Also, he says, that statistically women are more likely to be dogs. (As a reformed people pleaser myself, I'm not surprised). Whether this is true or not, here's a fun and informative observation exercise for you:
Do you think you're more 'cat' or 'dog' at work and what are the benefits and disadvantages of both?
What would life be like if you could be more cat or more dog when the situation requires?
Most of us in leadership roles need a good dose of both cat and dog.
Too much caring and compassion with no holding people to account is poor leadership. (Never mind the exhaustion from having no boundaries and an endless need to please others or doing the work the team should be doing).
Riding roughshod over people is poor leadership, too – taking credit with no empathy; seeing people as numbers rather than human beings.
Be more cat or be more dog – you get to choose.