Revolutionise the way you work
The fastest most effective route to effortless leadership
When 'everything is urgent' you need practical guidance fast. Each of the 24 tips in this ebook will give you a laser-like focus on where to spend your time right now.
The tips are based on my own leadership experience and my experience of working with leaders over the last 20 years.
Revolutionise the way you work.
What's in the book:
The two most important questions you MUST ask your team regularly (page 7)
Six simple but powerful ways to be more productive (page 8)
Six creative ways to build a winning team (page 11)
How to build your Four Pillars of leadership success
Download it today. Practical advice in bite-sized-chunks – a 15 minute read!
Lynn Scott – Success Coach for CEOs and future CEOs.

Want my personal support to help you turn what you read into action?
Talk to us today.
Phone

01729 548024

or email.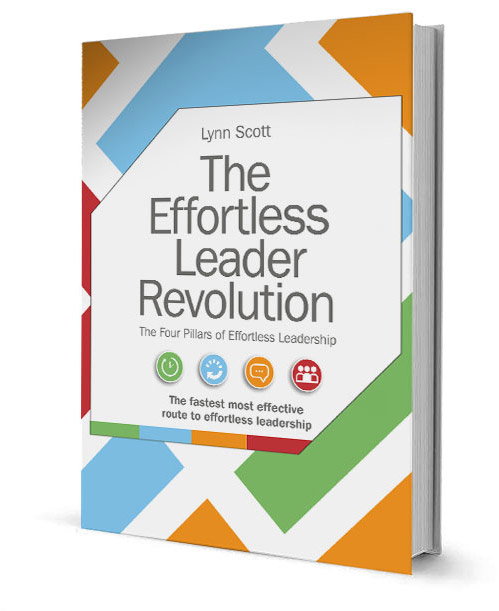 "Lynn's in-a-nutshell booklet makes it easy to become a better leader. Read a page or two every morning to remind and re-motivate yourself of the power you have to be excellent. Thanks Lynn, you've totally changed how I lead my team for the better"
Claire Maxted, Editor of Trail Running magazine, Bauer Media
"Yes, I want to download the book immediately'"
Please send me your FREE e-book
'The Effortless Leader Revolution'
We will not share your details with any third party, and you can unsubscribe at any time.
Got the book but want to find out even more about becoming a great leader?
Talk to Lynn today…
Phone

01729 548024

or email.