"I would highly recommend Lynn if you are struggling to take that leap into the unknown and need an external stimulus."
Sashidar Rajendra, Senior Manager, Coca-Cola
The way it works in real life – we've worked successfully with the following companies.
Read their views about what we have achieved together.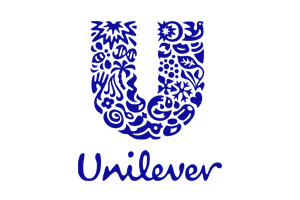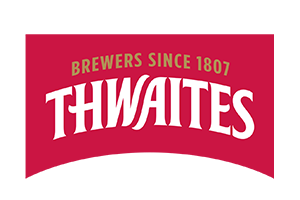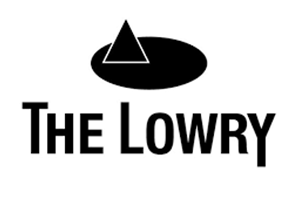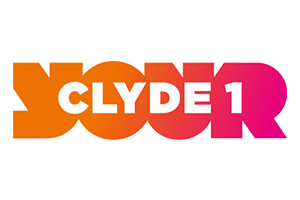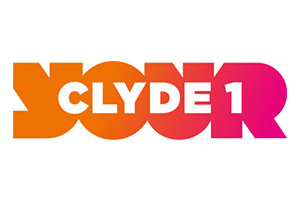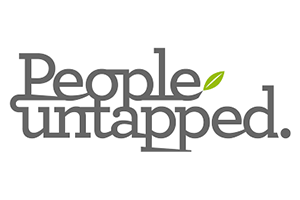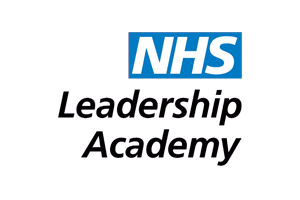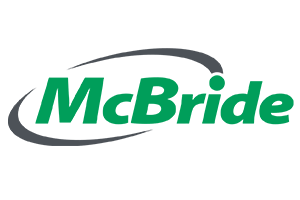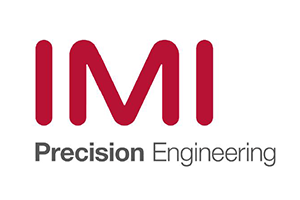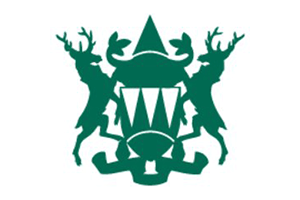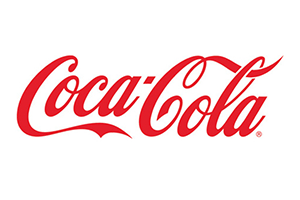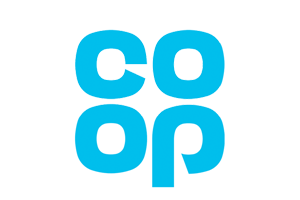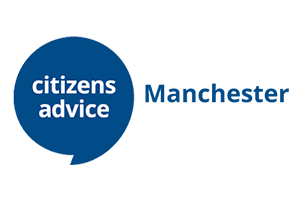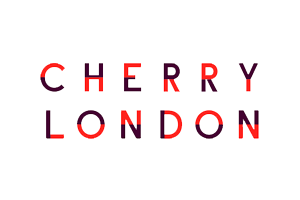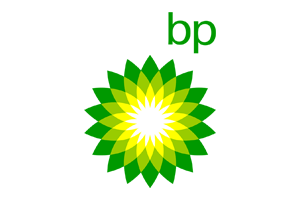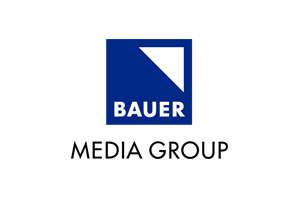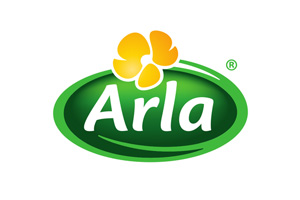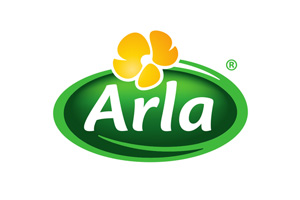 Here are some of their views about what we have achieved together…
Leader Development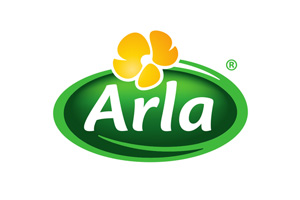 Arla Foods
"Lynn's open, honest and encouraging style made me achieve changes in my personal style and behaviour in ways I hadn't considered possible before."
Executive Director
Leader Development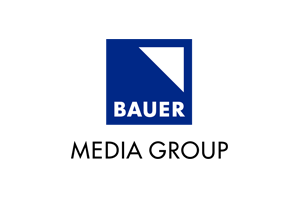 Bauer Media
"I was awarded 'Leader of the Year' at the Bauer Advertising Awards, and my team also won 'Creative Team of the Year."
Dan Jennings
Group Head of Production
Leader Development
The Drill Company
"On a personal level, Lynn continues to challenge me and make me go to places I wouldn't normally want (or dare) to go. Her 'hunch' is almost magical in how quickly she pinpoints what's really going on! She also provides the feedback, challenge and accountability that others don't or are afraid to offer when in a leadership position or running a business."
Susie Burdekin
Director
Leader Development
"My 360 and the sessions with you had a big impact, particularly in making me more sensitive to how members of my team felt about working with me and about my expectations of them (and my patience!) and these are things that I've worked on a lot. Thanks for supporting me to be better."
Alison Blenkinsopp OBE
Leader Development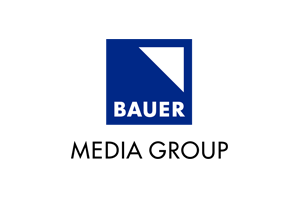 Bauer Media
"Lynn taught us some great techniques about understanding and changing behaviour and this has been incredibly useful both professionally and personally and is something that will stay with me forever."
Joy Atkin
Head of Sales Operations
Team Development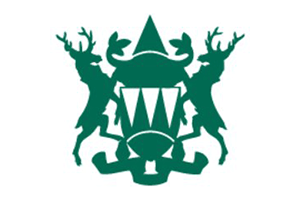 High Peak Housing
"The cultural shift was palpable across the organisation. We were able to role model the way things were going to be and leave our own legacy. And you challenged us and held us to account for doing some fairly scary things."
Mark Ford
CEO
Team Development
Citizens Advice Manchester
"One year on and I can confidently say we have resolved our deep-rooted problems; we're collectively more positive, more relaxed, more honest and more productive."
Andy Brown
CEO
Coach Development
"What I really enjoy about working with Lynn is her ability to challenge whilst being supportive. Lynn's vast experience and knowledge has enabled me to develop my individual 1:1 coaching practice. She has also helped me to build my confidence greatly when coaching teams. I highly recommend Lynn to others who are looking for a supervisor who can help you pay attention to your coaching clients' needs and at the same time, your own professional development."
Dr Claire Harris
Chartered Occupational Psychologist
Signature Programme – Lead with Impact
"The Lead with Impact programme with Lynn Scott has been one of the most effective and enjoyable leadership courses I have been on."
Professor Julian Chaudhuri
Signature Programme – Lead with Impact
"I've done several presentations where I have slowed down my delivery, highlighted the telegram words and I have been short and concise. I've received useful feedback that people have been able to understand the key messages and welcome a presentation without PowerPoint, being able to focus directly on what I was saying rather than staring at a screen."
Haydn Hansford
Signature Programme – Lead with Impact
"If you are thinking about enrolling on the program, think no more. The Lead with Impact program has been the most effective I have participated in. I thoroughly enjoyed the group work and interaction and these were most effectively facilitated by Lynn and her colleagues."
Carole Swindells
Signature Programme – The Ultimate Team Coaching Solution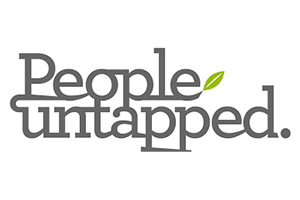 People Untapped
"I've already built new business on the back of my learning, with outstanding client results, and I'm ready to do more. The programme was well placed, professionally delivered and very personalised in approach. Highly recommended!"
Helen Hambleton
Managing Director
Signature Programme – The Ultimate Team Coaching Solution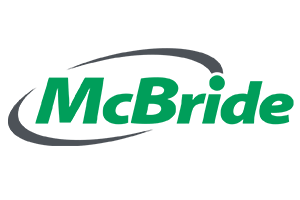 McBride plc
"Lois and Lynn are authentic role models that provide both challenge and support; easier said than done."
Ian Jenner
Group Head of Learning and Development
Signature Programme – The Ultimate Team Coaching Solution
"As an experienced Executive Coach of some 8 years plus, I approached the Team Coaching course with an expectation of learning facilitation techniques but discovered a truly new dimension to my coaching competence supported by highly effective and coherent tool-set. I unreservedly recommend the course and in fact have already done that to a number of my contacts."
Andy Gannon
Masterclass – Build a Winning Team
"A really useful afternoon which provided constructive insights into how winning teams are created – they don't just happen! Lynn and Lois were fantastic – really experienced, full of insights from their experience and understanding of this area."
Dr Mandy Dixon
Masterclass – Beyond Tools and Techniques
Seymour Distribution Ltd
"Lynn Scott's Coaches Master class, acted as a good refresher as well as providing new ideas and resources on how I could do things differently. I also valued the opportunity to share ideas and views and exchange best practice with a group of fellow coaches from our wider business."
Tracy O'Sullivan
Managing Director
Team Development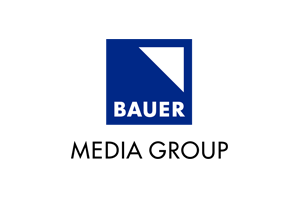 Bauer Media
"I now utilise my team much more which has reduced my pressure, made my team more engaged and created a better working environment for us all."
Steve Duerden
Business Analyst Finance
Leader Development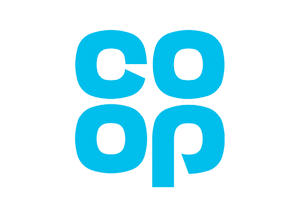 Co-operative Food
"I have been able to make the transition from a task focussed manager to a strategy and people focussed leader."
Stephanie Durbin-Wood
Head of Asset and Facilities Management
Leader Development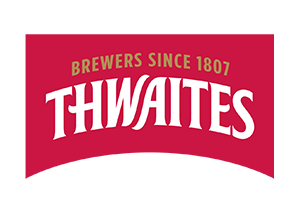 Daniel Thwaites PLC
"Under Lynn's guidance, I have learnt to take uncomfortable truths 'on the chin', challenge my own negative mind set (and that of others) and to articulate and 'own' my personal brand."
Sarah Burdaky
Leader Development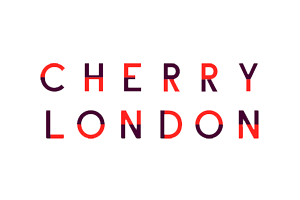 Cherry London
"Lynn, has enabled me to navigate growth with confidence, to grow and change in line with the needs of my growing company, and perhaps most importantly helped me to find balance and achieve my more personal goals. I have a more successful business because of Lynn's calm, 'quietly deadly' and thoughtful approach."
Tamara Gillan
Founder and Chief Executive, and winner of CIM's Best Female Leader in Marketing
Leader Development
"I worked with Lynn during my on-boarding to a senior leadership role in an institution undergoing major organisational and cultural change. Lynn has been fantastic to work with. She's approachable and supportive but importantly she has challenged me to think and act outside of my comfort zone – helping me to confidently make bold decisions."
Professor Julian Chaudhuri
Leader Development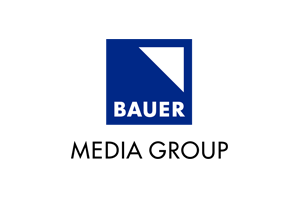 Bauer Media
"Thanks to Lynn's programme I'm more focused on generating new business, more strategic and more confident when it comes to managing up. And I've been promoted! Her support and guidance has been invaluable. Thanks Lynn!"
Nadia Holmes
Head of Digital Audio
Team Emotional Intelligence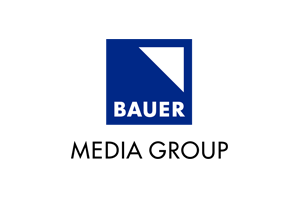 Bauer Media
"Lynn has played a key role in creating the start of a successful change programme both within the senior team and the wider finance function. We value her contributions highly."
Sarah Vickery
Group Finance and Strategy Director
Coach Development
"There was a high level of interaction and I feel confident and equipped to enter into team coaching."
Trish Patterson
Professional Certified Coach
Signature Programme – Lead with Impact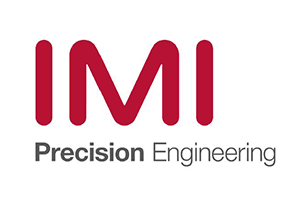 IMI Precision Engineering
"Lynn bucks all the trends of formal structured course content. She has a great way of engaging everybody and getting to the main development area for each individual. Excellent course, very engaging and challenging, but with elements of fun as well. Highly recommended."
Awaiss Mirza
Global Sales Efficiency Manager
Signature Programme – Lead with Impact
New Charter
"Throughout the engaging programme, we worked through our individual challenges and were able to get 'in the moment' feedback that will stay with us for a long time. I would thoroughly recommend Lynn's programme to any leaders wanting to work on their personal gravitas and impact."
Jane Atherton
Signature Programme – Lead with Impact
"I wanted to send you an update on what has been a significant week. Based on our last conversation and on reading your weekly blog posts I've been preparing for the conversation we spoke about and thinking hard about what I want the team to focus on during our forthcoming away day.
I made the focus of the conversation 'how can we work better together?' and that opened up a wide-ranging, honest and hugely constructive conversation. We've now got a clear agreement on tasks he can take off my plate and have autonomy over. This allows me more time to focus on the overall management of the team and strategy development and gives him a challenging project and autonomy. I think we both finished that meeting feeling supported, clear and confident on the way forward.
I'm working to prepare our team away day which, in light of your advice, is going to focus on how we work together rather than what we work on. I'm also dedicating 1 of our existing team meetings per season for us to review this moving forward and set up 2 creative planning meetings per season to encourage collaborative working across the team and mutual support/idea sharing.
Finally, I met with our Chief Executive yesterday. This was the second meeting since my Lead with Impact training and she organised it to ask me if I would like a year's worth of mentoring with her meeting on a 6-8 weekly basis. I'm gobsmacked! Of course I said yes!
I wanted to update you because all of this progress is because of the Lead with Impact course and the opportunity it gave me to think, to be challenged and to see different approaches. So thank you."
Gillian Sherwood
Head of Learning and Engagement
Signature Programme – The Ultimate Team Coaching Solution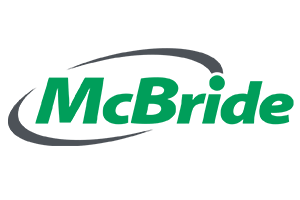 McBride plc
"Lynn and Lois are masterful at the team coaching process and the Ultimate Team Coaching programme lives and breathes both their practical knowledge and wisdom about the field. The course also reflects their generosity of spirit and commitment towards anyone who learns with them. They have created a most worthwhile learning experience."
Executive Coach and Trainer
Signature Programme – The Ultimate Team Coaching Solution
North West Employers
"The UTCS was a truly inspirational programme, which truly kick started a new way of thinking and delivering team coaching. I would highly recommend this programme."
Gillian Bishop
CEO
Workshop – The Impostor Syndrome
University of Manchester Library
"Lynn is a brilliant trainer! Thanks for a really thought-provoking and helpful session."
Lucinda May
Leader Development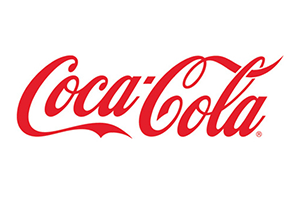 Coca Cola
"I would highly recommend Lynn if you are struggling to take that leap into the unknown and need an external stimulus."
Sashidar Rajendra
Senior Manager Operational Excellence
Leader Development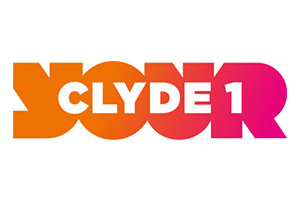 Radio Clyde
"Lynn is the best coach and trainer that I've worked with in 16 years."
Jill Todd
Sales Director
Leader Development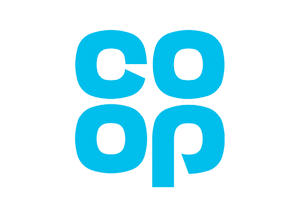 The Co-operative
"After working with Lynn I generally feel more in control of my life and work. The investment in me has paid dividends."
Kyle Walker
Principal Business Analyst
Leader Development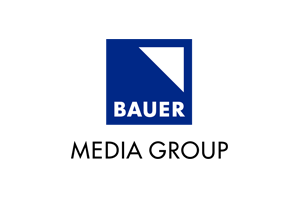 Bauer Media
"I would recommend Lynn to anyone who is committed to personal improvement, because after the course I couldn't wait to get back and start making changes! How often can you say you leave a course feeling empowered and inspired?"
Holly Burdall
Group Commercial Manager
Leader Development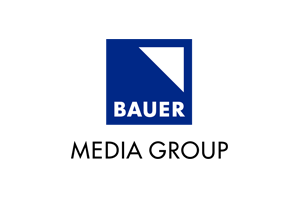 Bauer Media
"Some of our leaders have been promoted, they're generating more revenue, developing and motivating their own people and focusing much more on the important rather than the urgent.
Feedback from the delegates and their managers has been extremely positive. Lynn has a great ability to help leaders step up, take action and become more confident in their leadership roles – our leaders are diverse but she ensured everyone got the support and challenge they needed in very practical ways. Our leaders were talking about this course it created a real buzz around the Bauer Media offices. I would have no hesitation in working with Lynn again and highly recommend her to others."
Sarah Tegerdine
Head of HR and Development
Team Development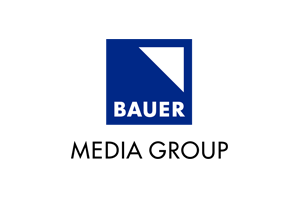 Bauer Media
"I now utilise my team much more which has reduced my pressure, made my team more engaged and created a better working environment for us all."
Steve Duerden
Business Analyst Finance
Coach Development
"Lynn works flexibly to adapt to my preferred way of working. Her openness, humility and pragmatism allow me to feel able to share my deepest concerns. She covers the whole spectrum. I now have more clarity about my brand and the most effective way to work profitably."
Jo Shuttlewood
Executive Coach
Signature Programme – Lead with Impact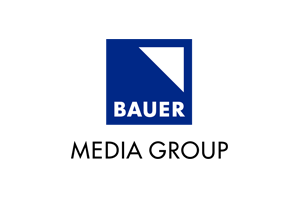 Bauer Media
"Lynn is a brilliant leader, eloquent, honest and wholeheartedly focused on developing business talent into phenomenal leaders."
Victoria Bonney
Digital Manager and Commercial Telesales Manager
Signature Programme – Lead with Impact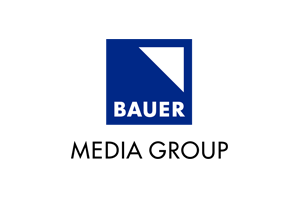 Bauer Media
"Lynn has worked with 80 of our high potential leaders on Leading with Impact and the results have been significant."
Sarah Tegerdine
Head of HR and Development
Signature Programme – Team Resilience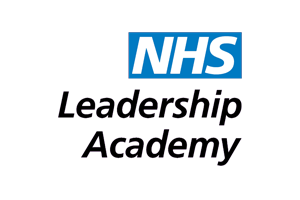 Leeds Teaching Hospital Trust
"Lynn's Team Resilience Train the Trainer programme has been a huge success. The programme materials are excellent, the methodology really sound and best of all it has helped numerous Trust teams work on their resilience in so many practical, simple and yet powerful ways. I recommend this programme very highly and Lynn's professionalism and support have been exemplary."
Jayne Collingwood
Signature Programme – Lead with Impact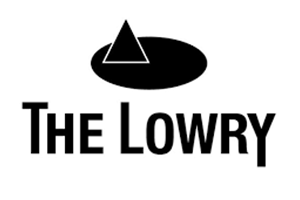 The Lowry
"I have attended many workshops and courses regarding management and leaderships and I have to say that the three day Lead with Impact course was the one I have learnt most from. Thank you Lynn!!"
Siobhan Ogden
Masterclass – The 4Ps of Team Coaching
The Coaching Psychology Group, Dublin
"This was an inspiring, energising workshop with many practical exercises and an in-depth knowledge of a systematic framework (4 P's) which gave us many actionable take-aways. Our thanks to Lynn for such a dynamic, engaging and information-packed workshop."
Carmel O'Neill
Signature Programme – The Ultimate Team Coaching Solution
Developing Success Ltd
"A really practical course where the tutors role model team coaching skills throughout and really stretched and challenged my own coaching skills. More courses should be like this!"
Sue Featherstone
Independent Coach
Signature Programme – The Ultimate Team Coaching Solution
Salford Royal Foundation Trust
"I like the eclectic approach and the fact that everything we talk about we personally experience which is modelled by Lynn and Lois. They embody and model challenge and stretch which is vitally important in our development as team coaches."
Carole Swindells
Associate Director of Learning and Organisational Development